Certification Sets You Apart
This program supports Advanced Practice Provider (APP) education on benign and malignant breast disease. Whether this is your introduction to breast disease or a formal review, our certification resources can be used in your future practice as reference material.
Access Program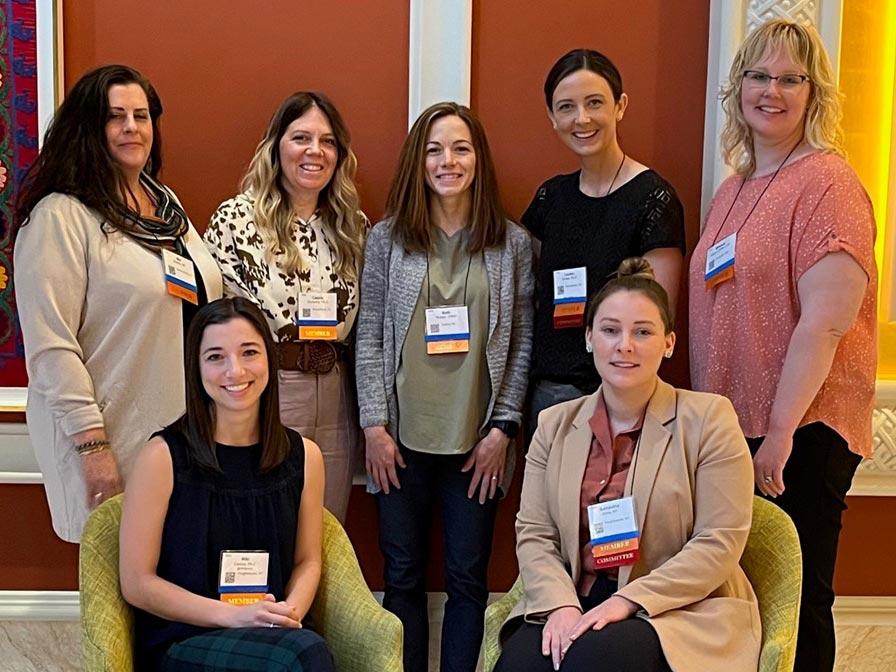 APP Workgroup at #ASBRS22
Eligibility Requirements
The enrollment period for the 2023–2024 cohort has ended. The next opportunity to enroll will open April 2024. This program is exclusive to ASBrS Affiliate Members and is intended for nurse practitioners and physician assistants with at least 6 months experience in a breast practice. Not yet a member? Learn more about applying for Affiliate membership.
Learning Format
Beginning in September 2023, candidates will be granted access to monthly modules comprised of educational lectures and other resources, including self-assessment questions with accompanying evidence-based explanations. Every module was built using the same learning objectives as our surgeon and fellow education programs, ensuring that the education you receive is aligned. At the conclusion of the program in April 2024, candidates will complete a final comprehensive exam in multiple-choice format.
This program is not yet approved for CME credit. ASBrS plans to apply for approximately 70–80 AAPA Category 1 CME credits from the AAPA Review Panel. An update will be posted with the approved credit hours once the review process is complete. All candidates in the 2023–2024 cohort will be able to receive CME next year at no additional charge.
Program Fee
The APP Breast Certification Program fee is $695. This fee is all-inclusive of the application, learning modules, and final exam. Group discounts are available for the APP Breast Certification Program. Registration closes August 15. Applicants must be members of the Society to apply. Please send any inquiries to Laura Randel, Associate Executive Director.

APP Luncheon at #ASBRS23
2023–2024 Cohort Timeline
1

Risk Assessment and Genetics

---

5 videos
29 self-assessment questions

2

Breast Imaging & Pathology

---

3 videos
33 self-assessment questions

3

Benign Disease

---

4 videos
30 self-assessment questions

4

Surgery 1, Surgery 2, Oncoplastic Breast Surgery, Anesthesia and Pain Management

---

5 videos
91 self-assessment questions

5

Medical Oncology, Radiation Oncology

DEC 29, 2023–JAN 25, 2024

---

7 videos
51 self-assessment questions

6

Survivorship, Palliative Care

---

2 videos
25 self-assessment questions

7

Ethics and Professionalism, Core Measures, Clinical Trials

---

1 video
58 self-assessment questions
Access Program