Welcome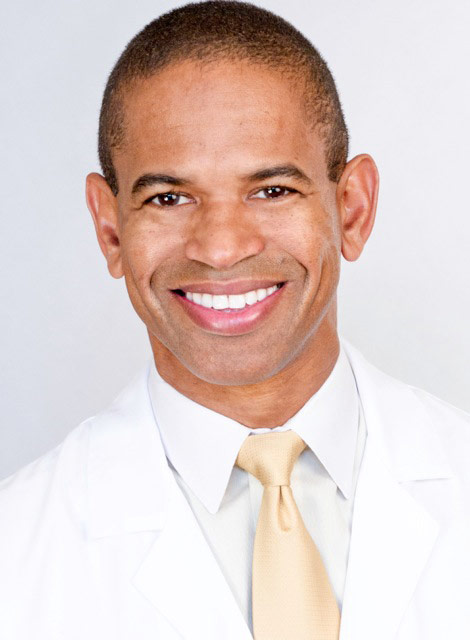 Dear Colleagues,
On behalf of our Society president, Walton Taylor, the board of directors, and the annual meeting committee, I invite you to join us at the 20th Annual Meeting of The American Society of Breast Surgeons. Our 2019 meeting, including the pre-meeting program, will be held Tuesday April 30th through Sunday May 5th in Dallas, Texas. We have a great program planned so please save these dates on your calendar now.
General Session
I am delighted to announce that we will be welcoming as our keynote speaker Academy Award-winning actress and lymphedema advocate, Kathy Bates, who will highlight the Society's increased focus on breast cancer related lymphedema including our inaugural pre-meeting course and cadaver lab on Surgical Prevention and Management of Lymphedema.
As part of our emphasis on surgical innovation, this year's meeting will reprise the John Wayne Cancer Institute's critical issues in breast cancer forum, which will feature the latest trial results about cryoablation, robotic nipple sparing mastectomy, and intraoperative radiotherapy. Furthermore, the first annual Hoag Hospital Foundation Surgical Innovation Forum will feature a lecture by Melvin J. Silverstein and introduce the Society's Oncoplastic Surgery Credentialing Program.
In keeping with the innovation theme, we will also feature presentations and discussions on other cutting-edge topics, including percutaneous management of breast cancer after a pCR, updates on RTOG and Alliance trials radiation trials, breast cancer immunotherapy, nipple sparing mastectomy in large breasts, surgeon-performed nerve blocks and pain management, prevention of lateral mastectomy dog ears, management of surgical complications, great debates on other topical issues in breast surgery, hear oral presentations of the latest research, and view additional research in our poster sessions. You will also be able to see the latest technology in our Exhibit Hall and network with colleagues during breaks and social functions.
Expect to see many more videos of surgical procedures throughout the annual meeting to coincide with the launch of the Society's Online Video Library. In addition to our annual "How I Do It" video competition featuring surgical tips and tricks, we will introduce a new "How I Do It Now" video competition featuring the surgical talents of recent graduates of the Society's oncoplastic surgery courses. We will complement our emphasis on innovation and videos with ethics lectures on obtaining informed consent for first time procedures and the Society's position statement on medical photography.
Pre-Meeting Courses
When making your travel arrangements, you should also take into consideration that we will be offering half-day and daylong pre-meeting courses on April 30th, May 1st and 2nd. I urge you to take complete advantage of this educational opportunity by registering for courses on one or more of these days.
The 2019 meeting will start one day earlier to keep up with demand for a wider the range of pre-meeting courses. We will once again feature both beginner and intermediate level oncoplastic skills courses, including cadaver labs at the UT Southwestern Medical Center. For those who don't register before the ever-popular oncoplastic courses sell out, we will hold a oncoplastic surgery primer on the final day of the general session to cover the very basics of oncoplastic surgery.
We will also include the always popular introductory breast ultrasound and stereotactic breast biopsy courses, and offer a new course on advanced coding and documentation. In addition to the lymphedema surgery course and lab, we are excited to offer news courses on endocrine therapy for surgeons and advanced breast imaging, along with very practical courses in genetics and managing benign breast disease.
CME and MOC
The 2019 general session and pre-meeting courses will not only provide an opportunity to earn up to 45.25 AMA PRA Category 1 CME Credit(s)™ but will also include the self-assessment activities necessary to claim up to 23.75 AMA PRA Category 1 CME Credit(s)™ toward Part 2 of the American Board of Surgery (ABS) Maintenance of Certification (MOC) Program.
Dallas, Texas and the Hilton Anatole
While the mention of Dallas may bring visions of cowboys, rodeos, and barbecue (and certainly they can all be found there), the Hilton Anatole couldn't be farther from that image. This contemporary oasis is home to one of the largest collections of Asian Art in the world. With more than 1,000 artworks on display, as well as unique pieces of history (including a segment of the Berlin wall and a propeller from the RMS Lusitania), a night at the Anatole is truly a night at the museum!
Amenities found in the hotel, which is set among 45 lush acres, include the Jade Waters Resort Pool Complex, a brand new "water park", multiple restaurants, a relaxing spa, and a fully outfitted health club that features basketball, tennis, racquetball, and squash courts. (Visit the hotel's website for a preview.) Best of all, the Anatole is located a short ride from either of the city's major airports (Dallas Love Field [DAL] and Dallas/Fort Worth International Airport [DFW]), which can be reached via nonstop flights from nearly every major U.S city and more than 50 international locations.
You will find that Dallas is a foodie's paradise and a shopper's heaven. It's also home to historic sites, such as The Sixth Floor Museum at Dealey Plaza and the George W. Bush Presidential Library and Museum. If the kids are accompanying you, consider a visit to the Perot Museum of Nature and Science or the Dallas World Aquarium. For an authentic Old West experience, don't miss the Dallas Heritage Village or Fort Worth's Stockyards National Historic District, where a real-life cattle drive of 18 longhorn steers is held twice daily.
Plan Ahead
You'll find, as always, an incredibly packed agenda for the entire week. I encourage you to review the schedule and see the topics and speakers we have assembled. I hope you will find that we have achieved our goal of providing focused content designed specifically to meet the needs of surgeons who are committed to constantly raising the standard of breast care. Make sure to look at the Sunday line-up before booking your flight home so you don't miss out on the Oncoplastic Surgery Primer and the always popular, Benign Breast Diseases

So make plans now to join us and our colleagues at a unique meeting designed specifically to meet the educational needs and interests of surgeons and other health care professionals who treat breast disease.

I hope to see you in Dallas, Texas for the 2019 ASBrS!!

Sincerely,

Dennis R. Holmes, MD, FACS

20th Annual Meeting Chair

#ASBrS19