Welcome from the Program Chair
Katherina Zabicki Calvillo, MD, FACS
Dear colleagues,
On behalf of our society president, Jill Dietz, the Board of Directors, and the Annual Meeting Committee, I invite you to join us at the 22nd Annual Meeting of The American Society of Breast Surgeons Thursday April 29th through Sunday May 2nd. This year's meeting has been redesigned as a virtual experience bringing you cutting-edge education in an engaging and innovative forum. The Society is committed to connecting you with colleagues and is planning a robust program designed for learning and collaboration. Please save these dates on your calendar now!
General Session
I am delighted to announce that we will be welcoming as our keynote speaker Dr. Liz O'Riordan, surgeon, breast cancer survivor, motivational/TEDx speaker and award-winning author, who will highlight her experience as a breast cancer surgeon and breast cancer patient and how to empower physicians to deliver patient centered care.
As part of our emphasis on surgical innovation, the John Wayne Cancer Institute's Critical Issues in Breast Cancer Forum will feature topics such as when to use neoadjuvant therapy, using genomic tests as surrogates for sentinel node biopsy, considerations when treating young breast cancer patients and cancer in pregnancy and new reconstructive techniques. Furthermore, the annual Hoag Surgical Innovation Forum will feature if and when to perform axillary surgery, nipple sparing mastectomy updates, oncoplastic techniques for Monday and current treatment for inflammatory breast cancer.
This program focuses on value in delivering care and features presentations and discussions on de-escalation of therapy, great debates on pertinent issues in breast surgery, oral presentations on the latest research, and additional research in our poster sessions. We will discuss how we can improve care, including a Sunday session on benign breast diseases. Our annual "How I Do It" video session, featuring surgical tips and tricks, is also brought back into the main program. You will also be able to see the latest technology in our Virtual Exhibit Hall and network with colleagues during breaks and social functions.
Your registration fee will include the Extended Annual Meeting Webinar Series, which will provide compelling content we simply could not manage to fit into our extremely robust agenda.
CME
The 2021 general session provides an opportunity to earn 12.5 AMA PRA Category 1 CME Credit(s)™.
Plan Ahead
You'll find, as always, an incredibly packed agenda. I encourage you to review the schedule and see the topics and speakers we have assembled. I hope you will find that we have achieved our goal of providing focused content designed specifically to meet the needs of surgeons who are committed to constantly raising the standard of breast care. So, make plans now to join us and our colleagues at a unique meeting designed specifically to meet the educational needs and interests of surgeons and other health care professionals who treat breast disease.
I hope to "see" you at #ASBrS2021 !!
Sincerely,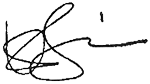 Katherina Zabicki Calvillo, MD, FACS
22nd Annual Meeting Chair
The American Society of Breast Surgeons