Jill Dietz, MD, FACS, Installed as the Society's 23rd President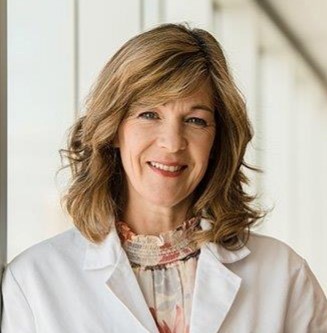 Jill Dietz, MD, FACS, of Ohio began her term as the Society's President on May 3. The official transition of leadership from Dr. Walton Taylor to Dr. Dietz took place at the business meeting held in conjunction with the Society's 20th Annual Meeting in Dallas.
Prior to becoming president, Dr. Dietz served on the Society's publications and corporate relations committees and as a member of the Society's board of directors. She previously served as chair of the Society's annual meeting in 2013-2014. She currently serves as an ASBrS representative to the NAPBC.
Dr. Dietz is currently the Director of Breast Center Operations at University Hospitals Case Medical Center and Associate Professor of Surgery at Case Western Reserve University School of Medicine. Her office is located at the UH Case Medical Center Chagrin Highlands Breast Center, Beachwood, Ohio. Dr. Dietz is a Diplomat of the American Board of Surgery and received ABS recertification in 2010. She joined the UH Case Medical Center staff in 2014.
Dr. Dietz earned her undergraduate degree at Allegheny College, Meadville, Pennsylvania, and her Doctor of Medicine from Jefferson Medical College of Thomas Jefferson University, Philadelphia, Pennsylvania. She completed a fellowship in breast surgical oncology and a general surgery residency at Cleveland Clinic, Cleveland, Ohio.
A dedicated researcher, Dr. Dietz has received numerous grants for and has been the Principal Investigator on multiple research studies focused on understanding breast cancer risks. Her areas of research have included infections after surgery, oncoplastic techniques and the role that genetic factors play in developing breast cancer. Dr. Dietz has published multiple peer-reviewed manuscripts related to her research and produced chapters for nearly a dozen textbooks. She has given more than 50 oral presentations at regional and national medical meetings and has been the face and voice of community education about breast cancer on several local and national media outlets.
---