Welcome from the Program Chair
Katherina Zabicki Calvillo, MD, FACS
Dear colleagues,
On behalf of our society president, Dr. Jill Dietz, the Board of Directors, and the Annual Meeting Committee, I invite you to join us at the 21st Annual Meeting of The American Society of Breast Surgeons. Our 2020 meeting, including the pre-meeting program, will be held Wednesday April 29th through Sunday May 3rd at the Bellagio in Las Vegas, Nevada. We have a wonderful program planned so please save these dates on your calendar now!
General Session
I am delighted to announce that we will be welcoming as our keynote speaker Dr. Liz O'Riordan, surgeon, breast cancer survivor, motivational/TEDx speaker and award-winning author, who will highlight being a breast cancer surgeon and breast cancer patient and how to empower physicians to deliver patient centered care.
As part of our emphasis on surgical innovation, the John Wayne Cancer Institute's Critical Issues in Breast Cancer Forum will feature topics such as when to use neoadjuvant therapy, using genomic tests as surrogates for sentinel node biopsy, considerations when treating young breast cancer patients and cancer in pregnancy and new reconstructive techniques. Furthermore, the annual Hoag Surgical Innovation Forum will feature if and when to perform axillary surgery, nipple sparing mastectomy updates, oncoplastic techniques for Monday and current treatment for inflammatory breast cancer.
The program will focus on value in delivering care and feature presentations and discussions on decreasing cost in our practices and the cost of care, de-escalation of therapy, review the types of imaging to use and when, have great debates on pertinent issues in breast surgery, hear oral presentations on the latest research, view additional research in our poster sessions and bring back the popular community tumor board where you have an opportunity to ask the experts. We will discuss how we can improve care, including sessions on Sunday on pain management, patient centered care, unspoken stressors and benign breast disease. Our annual "How I Do It" video session, featuring surgical tips and tricks, is also brought back into the main program. You will also be able to see the latest technology in our Exhibit Hall and network with colleagues during breaks and social functions.
Pre-Meeting Courses
When making your travel arrangements, you should take into consideration that we will be offering half-day and daylong pre-meeting courses on April 29th and 30th. I urge you to take complete advantage of this educational opportunity by registering for courses on one or both of these days.
We will once again feature both beginner and intermediate level oncoplastic skills courses, including cadaver labs. We will also include the always popular courses in introductory breast ultrasound, stereotactic breast biopsy, genetics and benign breast disease.
We are very excited to offer new courses on practice management by adding value and decreasing costs in your practice today and tomorrow, challenges and considerations in lactation for breast care providers (physicians and physician extenders alike), evaluating technology and its application in the de-escalation of care, and a leadership course designed to help you succeed in your practice, whether you are community or academic medicine.
CME and MOC
The 2020 General Session and Pre-Meeting Courses provide an opportunity to earn up to 35.75 AMA PRA Category 1 CME Credit(s)™. Select pre-meeting courses will also include the self-assessment activities necessary to claim up to 15.75 AMA PRA Category 1 CME Credit(s)™ toward the American Board of Surgery (ABS) Continuous Certification Program.
Las Vegas and the Bellagio
Located in the heart of the Las Vegas Strip, Bellagio is well known for its lakeside setting with fountains that perform a show choreographed to music and lights each afternoon and evening. (In fact, TripAdvisor's Travelers' Choice 2013 Awards named the Bellagio fountains as the #1 U.S. Landmarks.) Guests of the hotel will continue to be amazed as they enter a lobby that features exquisite glass sculptures by world-renowned artist Dale Chihuly, as well as a conservatory and botanical gardens. A full-service spa and fitness center; live world-class entertainment, including "O" by Cirque du Soleil; a large casino; high-style shopping; a gallery of fine art; and 19 restaurants provide something for everyone at Bellagio.
And keep in mind, if your family or friends will be traveling with you, there's no end of activities in the city and its environs to keep them entertained. They may expect world-class shopping, dining, and entertainment, but, don't forget, Las Vegas is also a great base from which to visit such spectacular sites as Hoover Dam and Red Rock Canyon. Be sure to take a look at www.lasvegas.com to learn more about what Las Vegas and the surrounding area have to offer.
Plan Ahead
You'll find, as always, an incredibly packed agenda for the entire week. I encourage you to review the schedule and see the topics and speakers we have assembled. I hope you will find that we have achieved our goal of providing focused content designed specifically to meet the needs of surgeons who are committed to constantly raising the standard of breast care. Make sure to review the Sunday program before booking your flight home so you do not miss out on the important topics being presented including Benign Breast Disease.
So, make plans now to join us and our colleagues at a unique meeting designed specifically to meet the educational needs and interests of surgeons and other health care professionals who treat breast disease.
I hope to see you in Las Vegas, Nevada for the 2020 ASBrS!!
Sincerely,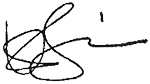 Katherina Zabicki Calvillo, MD, FACS
21st Annual Meeting Chair
#ASBrS2020